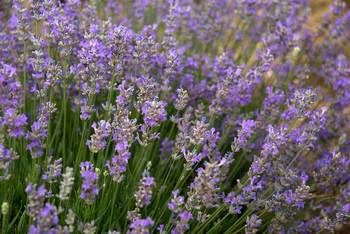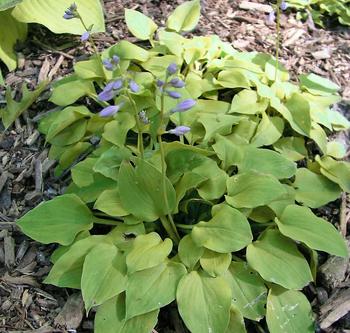 One of the ways to find those wonderful serendipitous combinations is to buy lots and lots of plants and see what happens. Unfortunately that's pretty hard on the budget. There are lots of ways to stretch your gardening dollar, though. For example, I love the 75% off bin at
Morrison's
Home and Garden. I also love finding good deals on mail-order plants.
SpringHill Nursery's
plants are very affordable if you combine their $25 off $50 coupon with the B1G1 free sales. (Yes, they let you do that!) But the quality and selection there are only 'ok'. My favorite online source is
Bluestone Perennials.
The have great quality and selection, but their prices are definitely not bargains. Twice a year, however, once you are on their mailing list, they send you a very cute coupon booklet with coupons like '$1.00 off a short plant' or '$1.50 off a yellow blooming flower'. These combine with their sale prices to make for good deals on cool plants. I just placed an order for the fall and had lots of fun matching the coupons with the sales.
Lavandula angustifolia 'Blue Cushion' for $3.00
Euphorbia polychroma 'Bonfire' for $4.00
Pancium virg. 'Shenandoah' for $3.00
A Aster novi-belgii Collection for $17.00 (6 plants)
Filipendula Kahome for $$2.00
Hosta Gold Drop for $2.50
UPDATE: Since placing my order a few days ago, it looks like the site may have changed. I tested a coupon and it did not work on a sale price, bummer! Keep your eyes open though. There are always bargains to be had!